BIONOR wastewater treatment plants operate on the basis of activated sludge in the SBR technology This technology is used for many years and allows optimal removal of both organic substances and suspensions. In connection with the metering of chemicals it also provides a significant reduction in phosphorus content.
A special feature of our treatment plants is the unique precision of individual phases of the process, achieved through the use of modern control systems based on PLC (Programmable Logic Controller), using the MMI-type systems, and SCADA monitoring equipment for treatment process and its visualization.

BIONOR represents a future wastewater treatment system, and during its construction the latest stringent requirements of the authorities in the field of environmental protection. were taken into account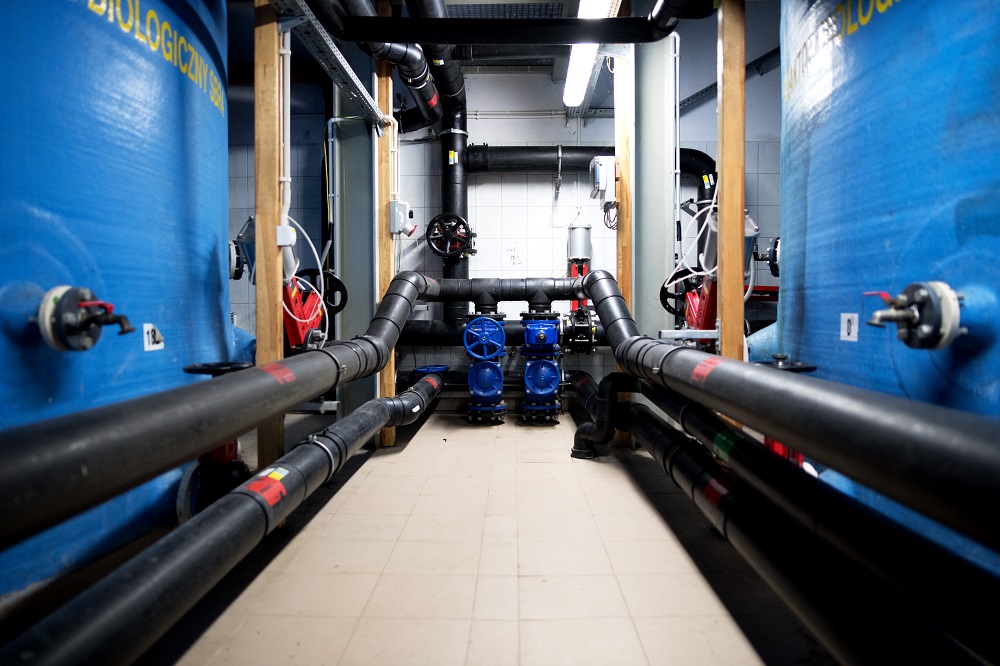 Particular emphasis was placed on the following aspects:
high degree of wastewater treatment and process stability,
operational reliability,
low operating costs,
good working conditions for staff.

Our wastewater treatment plants cover capacities from 1 to 1,000 m3 /d and provide a practical solution for wastewater water treatment within range of 5 to 7,000 inhabitants.

There are 3 main parts related to technology of sewage treatment:
mechanical part (sieves, grids, sand and grits traps)
biological-chemical part (biological reactors and the optional installation of chemical metering)
excess sludge processing (aerobic sludge stabilization tanks STO, belt press , hygienisation )